Find Your
Signature Look
Bootcamp
Master the basics of makeup to find YOUR perfect signature makeup look so you can look and feel your absolute best and step into your new power!
​
4-Day Virtual Bootcamp
June 2nd - June 5th, 2022 | $37
Finally, find what works for

YOU
If you're frustrated with confusing Youtube tutorials, have too much makeup you don't use, and feel like you need a post-quarantine makeover, this is for YOU.
In this 4-day online bootcamp, you'll find a signature makeup look that is curated for your personal style, skin tone, skincare needs, and biggest makeup goals!
Does this sound familiar?
"I wish I had an easy morning makeup routine that didn't take hours to do!"
"I struggle with how much makeup I should use for ZOOM calls or live videos."
"When it comes to eyeshadow & eyeliner, I struggle with my hooded eyes."
"I haven't done my makeup in a while (due to quarantine life!) so I forgot how to do it!"
"I'm tired of wasting time watching confusing YouTube tutorials!"
Cut the confusion once and for all
What's inside the bootcamp
In this online bootcamp you'll learn how to: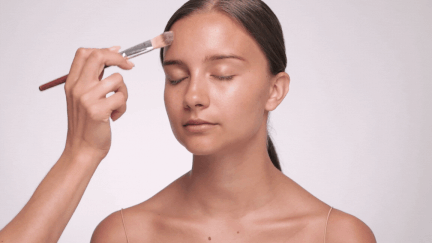 Live Demo On A Model
​
On day 4 we'll put everything you've learned so far into action and do a live makeup demo on a model! This is a great opportunity to learn hands-on and see my process in action while taking notes and asking questions.
How many times have you taken care of others' needs before yours? After a tough couple of years, it's time to do something just for

you

. A common misconception is that makeup is only skin deep and that's far from true. It's a self-care act that can help you feel more confident and look amazing. It's an artistic outlet that can help you discover your hidden talents while having fun. And the best part? You'll be part of a community of like-minded women who will cheer you on the entire way!
I'm
Nadia
I'm a makeup artist and coach with over 10 years of experience! Over the years on set, I've worked with many different faces which helped me learn how to apply makeup the right way quickly. I've taken years of makeup experience and have taught hundreds of people the art of makeup -- with simple, no-fuss techniques! I'm truly passionate about teaching and helping YOU feel confident and beautiful while learning a new skill!
You may have seen my work on
Teaching and applying makeup is my passion
Past students I have taught
makeup to! From everyday
makeup to evening makeup
to Halloween, I have taught
hundreds how to level up their skills using the everyday techniques I use on set!
Years of experience in the makeup industry. I'm not just a makeup enthusiast I work in film, commercial, bridal, and photoshoot
sets! Makeup is my everyday life so I have plenty of firsthand experience on different ages, skin tones, types, and specific needs.
Steps are all you need for every single makeup look. Using my 3-step signature technique I'll teach you how to cut the "fluff" and create makeup looks in record time!
Let's talk freebies to help fast-track your success!
Skincare buyers guide for oily, dry, combo, and acne-prone skin.
The Signature Look Blueprint. Fill this out during the whole workshop!
Coupon codes for my top cruelty-free makeup brands!
All About Brushes guide. You'll learn how to use each brush and when to use it.
A color wheel guide specifically for makeup.
A fillable face chart to create new ideas and write notes!
Nice words from awesome students!
"She's so personable and easy to follow. It's amazing to see what she can do and does a great job explaning step by step how to do it!"